TM editors' note: This article discusses a penny stock and/or microcap. Such stocks are easily manipulated; do your own careful due diligence.
Cannabis stocks are on fire after TWMJF led off as the first stock to break out. This hot sector can provide a lot of trading opportunities. Instead of chasing the leaders in a sector you can often buy laggard stocks that will get pulled higher by the large amount of money pouring into the sector. This works especially well with commodity sectors where all companies in a sector essentially produce the same product.
OGRMF and SPRWF are two good examples of this as I fired off a tweet about these stocks yesterday. I bought them both in anticipation they would follow the leaders in the sector higher.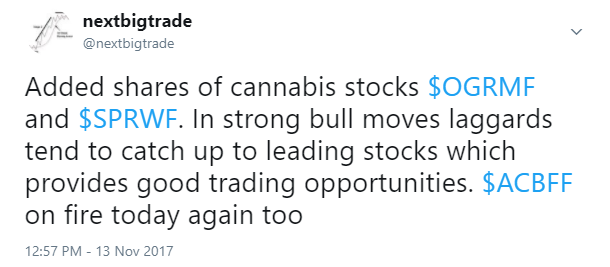 With both stocks you can see clear resistance and support levels just like the leading cannabis stocks, but they hadn't broken above resistance yet. Both stocks had great volume yesterday and OGRMF had a nice consolidation at the high end of the range leading into yesterday's breakout.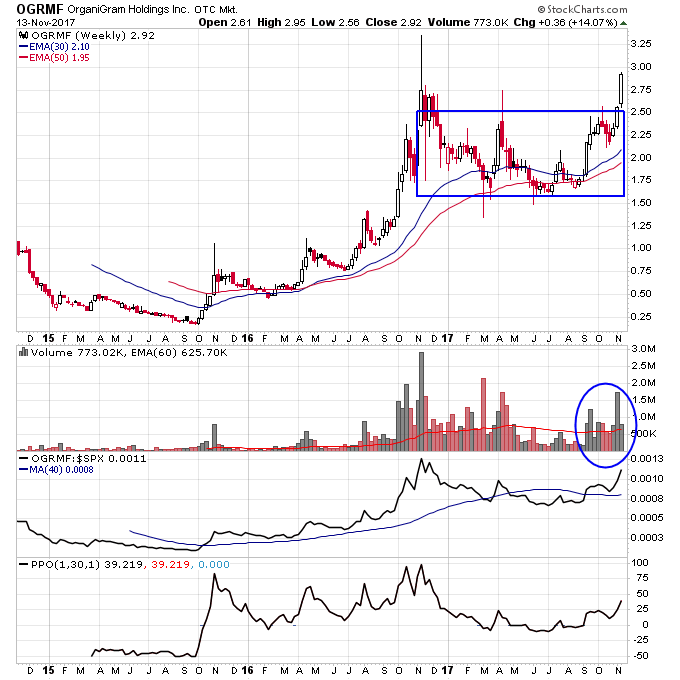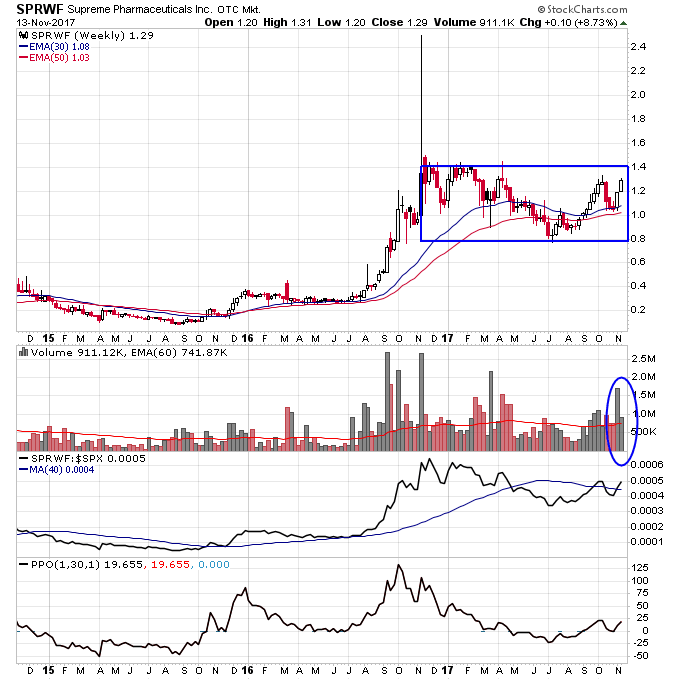 Disclaimer: The views and opinions expressed are for educational and informational purposes only, and should not be considered as investment advice.  The author of this website is not a licensed …

How did you like this article? Let us know so we can better customize your reading experience.
Users' ratings are only visible to themselves.