The rental market in Billings is competitive, and it shows no signs of slowing. 
"It's strong," said Richard Grimm, manager at Rainbow Property Management, a Billings business that runs a number of apartments and rental homes across town. 
He figures that citywide, Billings currently has a 6.5 percent vacancy rate. That's a pretty tight market for a city the size of Billings, he said.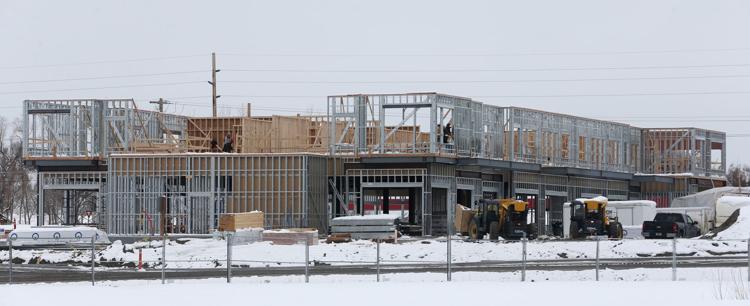 Two new projects — Shiloh Commons on Central Avenue and Shiloh Road, and Avenue C Apartments at Grand Avenue and Avenue C — are banking on it. Those apartment complexes have targeted a higher-end crowd that has more disposable income and wants more luxury-style amenities with the places they rent. 
Avenue C has been open officially since Oct. 20. Studio apartments start at $930 a month and top out at $2,375 a month for the building's three-bedroom flats. Already, nearly half of the complex's 126 apartments are rented.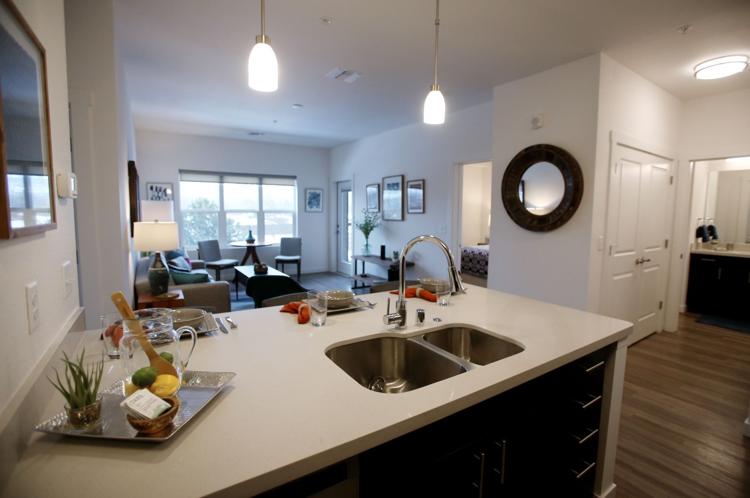 "We're really busy," said Stacy Edwards, Avenue C manager. 
On Thursday, she and her assistant were sorting hundreds of mail keys that had just arrived and were preparing to distribute them out to tenants. Although it's been open now for almost three weeks, the high-end apartment complex is still putting on the finishing touches.
Avenue C is aiming for young professionals and younger baby boomers who are done taking care of a home and looking to simplify. The apartment complex has a large lobby lounge, with a meeting room and reception area that can be reserved by the tenants.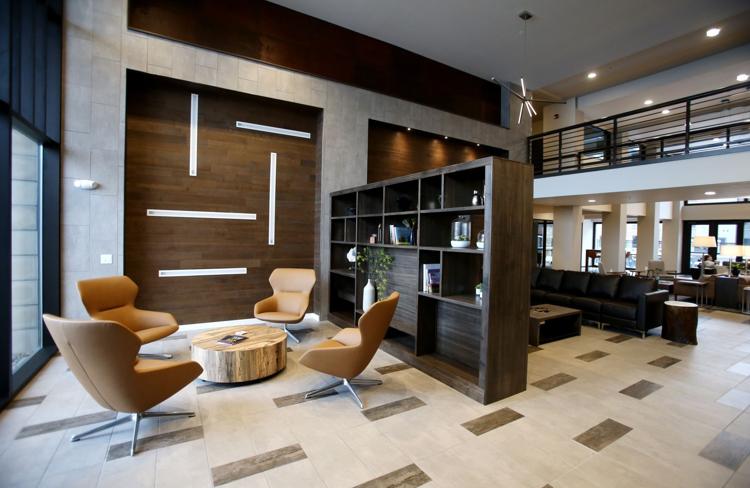 It has a pool in its courtyard and rooftop lounges with grills and furniture, a club room with billiards, televisions and a wet bar. Edwards sees the vision of Avenue C as a "reflection of the taste and style" that Montanans want.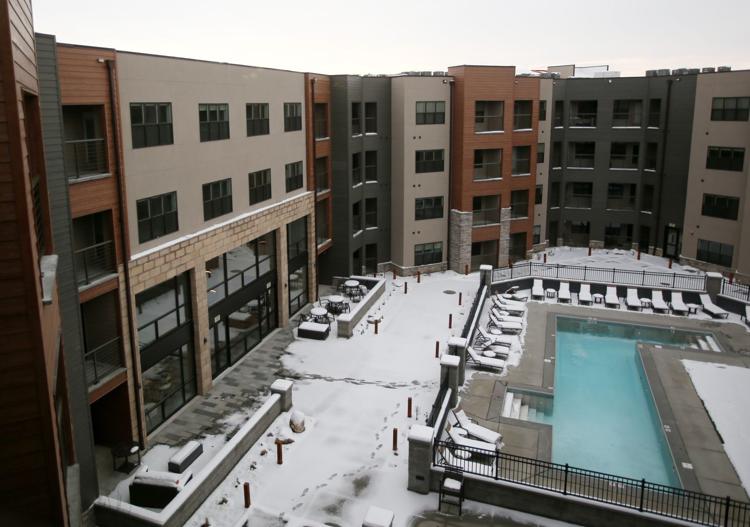 "We're here to fill that need," she said. 
Shiloh Commons is aiming at the same group but coming from a different angle. The project, which is currently under construction, will have shops, restaurants and services on the bottom floor with apartments above. 
Dan Carr, the project manager, said Shiloh Commons is the natural extension of what Stock Development has been doing for years, developing and building commercial projects and residential housing.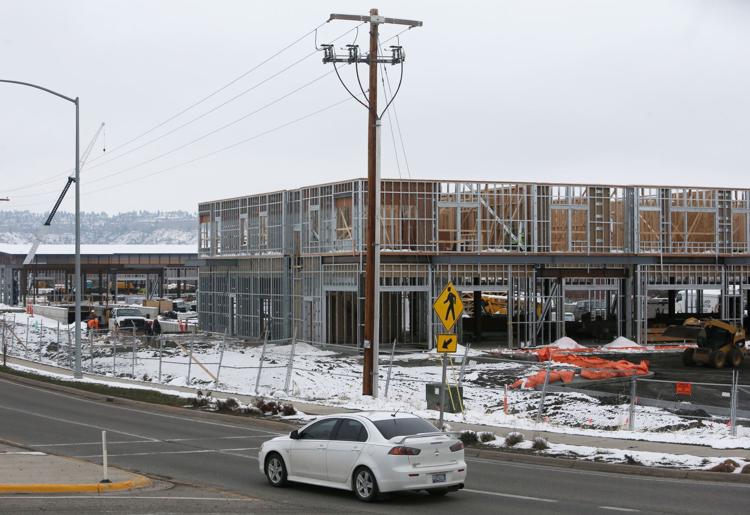 "We know commercial and residential pretty well," he said. "We didn't go into this blind."
Residents will have access to all kinds of social and service amenities from right within Shiloh Commons, adding convenience to the list of perks of living there. Like Avenue C, developers with Shiloh Commons are aiming to draw in baby boomers looking to downsize and young professionals who want a vibrant, urban lifestyle and have no interest in a home. 
"Your average millennial doesn't really want to own a house," Carr said. 
Both places are banking that the rental market in Billings will support luxury apartments. 
"There is some risk," Carr acknowledged.
The answer is to make sure everyone's done their research, he said. Stock Development has built commercial and residential projects all across Billings. Its last project was an apartment complex kitty-corner to Shiloh Crossing near King Avenue and Shiloh Road. 
That experience coupled with detailed research helps his team know what the market will bear and what renters and shoppers want, Carr said.
Strong market 
The rental market in Billings right now is strong. In 2016 in Yellowstone County, the most recent year for data, the vacancy rates for apartments was 3.5 percent, according to the Department of Housing and Urban Development. 
It's not quite that tight right now, said Richard Grimm, the manager at Rainbow Property Management. 
Grimm explained that movement in the rental market traditionally slows during the fall and winter, when the weather turns bad and people are more likely to stay put. When spring hits, the market sees a lot more activity. 
He said the vacancy rate right now for Rainbow is at about 4.5 percent. Rainbow Property rentals are more middle-of-the-road than the luxury apartments at Avenue C and Shiloh Commons. Still, Grimm believes both places will have little trouble renting out their flats. 
"People will rent them," he said. "People like nice and new."
Particularly those who are new to Billings. Many of them, relocating to town as nurses, specialists or doctors at the hospitals or as professionals at banks or businesses, come from metropolitan areas that have higher-end apartment complexes and urban amenities. They get to Billings and look for the same thing here, Grimm said.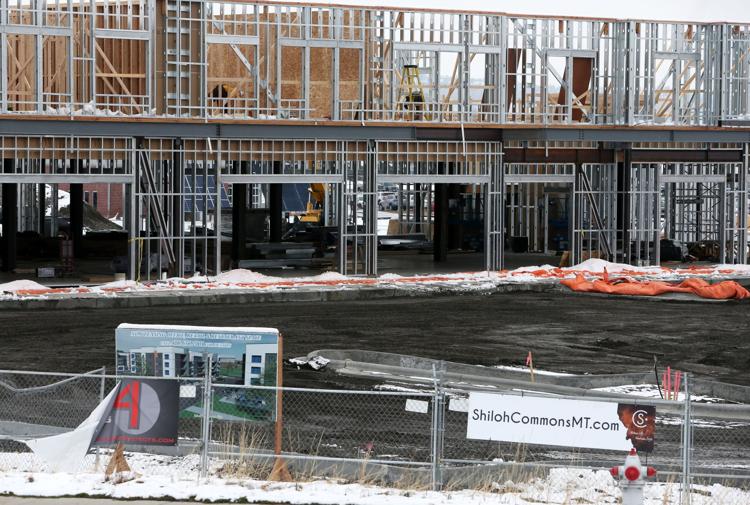 "That's how they can stay afloat," he said. 
A particular challenge for developers investing in building and managing apartments is understanding the market. It can take more than two years for a new apartment complex to be approved, built and come online. The demand in the market that sparked a project could be gone by the time it opens for renters. 
Everyone in the industry points to 2013. The two years leading up to 2013 saw an explosion of activity in the Bakken oil play in northeast Montana and northwest North Dakota. Workers poured in at rates that made it nearly impossible to house all of them, and all across the region rental properties quickly filled up. Communities in the Bakken itself saw astronomical demand for housing and rentals. 
Many industries and companies that supported the oil operations in the Bakken set up shop in Billings. With the tight rental market in the Bakken, some oil companies placed workers in rentals in Billings. 
The market here responded. Between 2012 and 2013, permits for construction of new multifamily housing projects in Billings tripled, jumping from 200 to nearly 600. 
And then the Bakken boom busted. The price of oil dropped, and oil companies pulled out. By 2014, the city approved approximately 25 permits for new multifamily housing projects. 
The best way to weather those ups and downs is to have solid research, Carr said. 
"You have to go forward and backward," he said, looking at data from the years leading up to a project and figuring out the projections into the future. 
While Billings sees swings in its rental market, it doesn't always follow national trends, and it oftentimes follows a path that only makes sense in a region like this one, Grimm said. He isn't convinced the Bakken played a huge role in the rental market over the past decade. 
Instead, he saw support industries come to town, bringing workers and with them other businesses that had nothing to do with oil. Another factor, her said, is seasonal workers, nurses and technicians brought into Billings by the hospitals to cover shifts for six months at a time.
The Bakken, he said, was only a small part of the big mix of industry and business that seems to converge more and more on Eastern Montana. 
"Billings is a place that's so unique," he said.