Despite AMD stock underperforming, growth is still on the way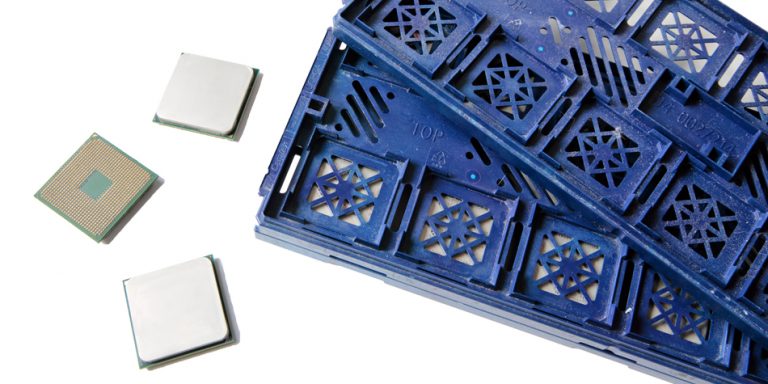 As if it were following in the path of Micron Technology, Inc. (NASDAQ:MU), shares of Advanced Micro Devices, Inc. (NASDAQ:AMD) fell a decisive 6.6% on Dec. 4. Markets digested the news that the company's Vega graphics cards, Vega 56 and 64, lost market share to Nvidia Corporation (NASDAQ:NVDA).
Investors may feel like yielding to bears for now, but in the long run, things are still favorable for AMD stock. CEO Lisa Su is leading the company's turnaround, centered around the biggest product refresh in the company's history.
Ryzen Refresh
Earlier this year, markets bid the AMD stock price higher in anticipation that Ryzen CPUs would give the company market share gains. Ryzen 7, the high-end chip, won over enthusiasts and critics. That created enough positive buzz to get consumers and businesses keen on the rest of Ryzen's lineup.
AMD followed up with Ryzen 5, which targets the mainstream market. Last quarter, it launched a budget Ryzen 3. Since the launch, Intel Corporation (NASDAQ:INTC) reluctantly cut prices of the flagship i7-7700K to compete with Ryzen 7. It put the Core i3 processor on sale on Black Friday and on occasion, but it is not yet ready to cut prices permanently.
During Black Friday, AMD resellers also promoted Ryzen by offering a modest discount. Neither chip supplier appears ready to start a price war. AMD must limit the price drops until supply costs fall. Only then may it begin cutting prices.
Looking ahead, AMD has the product road map for Ryzen over the next few years. The next-gen chips are impressive. Not only will chips get manufactured at the 10-nm or smaller process, but AMD will continue to push performance and efficiency.
Discrete GPU Market a Headwind
Market share declines of 3% for AMD's high-end Vega 56 and 64 should surprise no one. Cryptocurrency miners bid prices higher, due to the chip's performance. Gamers have no option but to forego buying a Vega card, opting instead for one made by Nvidia.
Advanced Micro Devices will not likely benefit from the price surge for Vega cards. Unless it raises supply, only AMD's profit margin may get a boost. It's just that absolute profits will not go up, and that is what investors are looking for.
Technical Challenges for Vega
AMD still must address Vega's high power consumption compared to Nvidia's 1060 and lower relative price to performance to the competition. And that issue is on top of AMD getting more supply in the hands of consumers.
Next Page
---
Article printed from InvestorPlace Media, https://investorplace.com/2017/12/why-future-is-still-bright-for-amd-stock/.
©2017 InvestorPlace Media, LLC